Ski resort "Stepanovo"
19.02.2014 22:09 Просмотров: 347 Печать | E-mail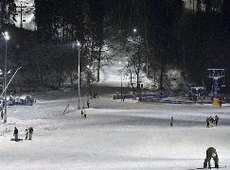 Ski resort "Stepanovo" is a picturesque place for skiing in 50 km from Moscow. The local tracks are long with steep hills for connoisseurs and relatively simple trails for beginners. The double seat elevator will not only lift you to the top of the hill, but present you with moments of wonderful flying over the beautiful snow-covered trees and though it is a very cold journey, but it's really unforgettable. And what is comfortable you will never stand in a queue to the elevator.
Address: Stepanovo Village, Dmitrovsky district, Moscow region.
Photos: nik38
Author of the report: Irina Tkachuk.