Weekend in Moscow, April 26-27. 10 best events.
25.04.2014 13:55 Просмотров: 182 Печать | E-mail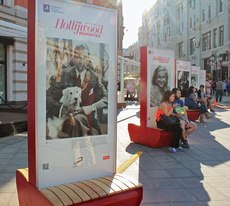 Where to go this weekend? What to see in Moscow? Which events are worth taking part in?  
You will surely find the answers to these questions on our website, in the compilation of the most interesting events of this weekend in the capital.
Read more in Russian http://www.anothercity.ru/news/73-news/3267-weekend-a..: