Spring Festival of Leonardo in Moscow!
24.03.2014 21:40 Просмотров: 209 Печать | E-mail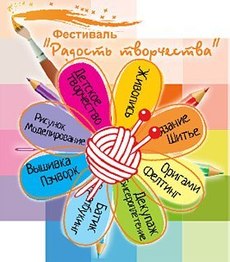 On March 27-30 in Moscow, in the trade center "Spectrum" (Novoyasenevsky Avenue 1 , Teply Stan District) the festival Leonardo "The Joy of Creation" will be held. Craftswomen from all districts of our capital who to some extent are spoilt by numerous exhibitions and creative activities will willingly visit this festival because of its unconventional and very warm atmosphere. Everything is brighter here: colors, emotions, impressions. Here you will find various presentations, workshops, exhibitions, lotteries, games, art contests and many other interesting things!
Take your whole family to the Festival Leonardo! Entrance for children is free! Everybody will find something interesting to his liking.