Boomerang Hostel
30.12.2014 00:00 Просмотров: 147 Печать | E-mail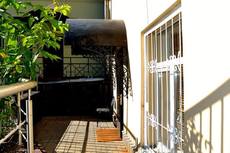 The hostel is situated in a picturesque and quiet street in the center of Moscow. It will take you only five minutes to get to the Kremlin. The nearest Metro stations: Trubnaya, Tsvetnoy Boulevard, Clean Ponds, Turgenevskaya and Kuznetsky Most.
In the hostel you can meet a lot of interesting peoples. The atmosphere of the place is always friendly and easy-going. You will certainly be pleased with the comfortable rooms and the reasonable prices.
A bed in a room for six will cost you 700 rubles. A room for two – 2200 rubles. A room for three – 2400 rubles.
Hostel "Boomerang" – you will certainly come back to us!
Address: Pechatnikov lane, 10 Telephone: 8(906)045 49 64