Shop "Humpty Dumpty"
13.11.2014 23:23 Просмотров: 231 Печать | E-mail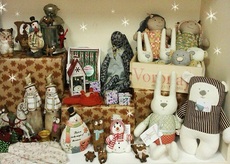 There is a wonderful shop on Moscow, a place where you can always find inspiration and good mood! The shop "Humpty Dumpty" seems to have specially created to surprise and delight its visitors.
Here you can find hand made accessories, cute toys, bow ties, and stylish clutches.
Address: Metro Statiom Okhotny Ryad, Gezetny Lane 9, b. 7
Телефоны:
8 903 619 35 35
8 964 590 06 82
Open daily from 12:00 to 21:00, seven days a week.