Inspiration-2016 Festival: Theatre Day
22.07.2016 23:00 Просмотров: 0 Печать | E-mail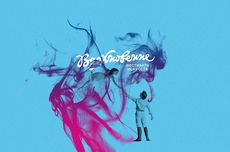 On Theatre Day, 30 July 2016 (Saturday), VDNH will turn into one big theatre workshop where Russia's first ever large-scale street performance will take place involving a maximum number of participants.
During June and July, more than 200 people will take part in free training at VDNH under the guidance of professionals from Italy's Studio Festi theatre, which was established more than 30 years ago and, due to its large-scale theatrical events, has gained prominence worldwide. The result of the joint efforts of Studio Festi professionals, their students, and visitors to VDNH will be the evening show of the most large-scale performance in the history of street theatre – World of Travels. The Tale about a Dream (begins at 21.30, Central Pavilion No. 1). The performance is based on the Little Humpbacked Horse by Pyotr Yershov.
During the day, VDNH will host performances of the best masterpieces in the history of theatre from ancient Greek tragedies to Shakespeare's works. The Russian theatre will play a special role in these performances since Russian culture has greatly contributed to the revolutionary transformation of this Art form. First of all, we must mention the acting systems developed by Konstantin Stanislavsky and Mikhail Chekhov, which are still used today around the world, as well as the creation of the hitherto unprecedented State Meyerhold Theatre and the Factory of the Eccentric Actor (FEKS) established in 1922 by a troupe who managed to combine the traditions of classical theatre along with other forms of Art: theatre, circus, cabaret, and cinema. The major part of Theatre Day will be dedicated to the Russian theatre.